20.09.2017
Project Assistants in Kraków
---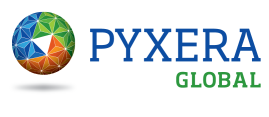 PYXERA Global, a nonprofit based in Washington, DC, will be implementing international corporate volunteer program (CSC) with IBM in Kraków. The program is scheduled to take place October 1 – 28 and PYXERA Global is seeking university students currently residing in Kraków to provide interpretation/program support services for the team of corporate volunteers staying in Kraków.
The selected interpreter(s) main responsibilities will include, but may not be limited to, the following:
ACTIVITIES
Sequential Interpretation (both ways; Polish/English) during the Welcome and Final Event(s).
Sequential Interpretation (mainly) or written translation (rarely) during the program (October 1-28, 2017) during regular working hours (9am-5pm).
Research Assistance and Facilitation in Meetings and Interviews.
Coordination of program activities with PYXERA Global and Local Client Project Coordinators
KNOWLEDGE AND SKILL REQUIREMENTS
Ability to work with cross-cultural teams
Native Polish speaker, with excellent English speaking and writing skills
Strong organizational, facilitation, and communication skills
Reliability and time-flexibility
Currently pursuing or recently completed a university degree (Preferably in International Studies, Business, Journalism, Communications, Languages, and Corporate Social Responsibility)
TO APPLY
To apply, please send to Agata Kubik at akubik@pyxeraglobal.org the following documents as soon as possible and the latest by September 24, 2017:
Resume in English
Cover letter in English
The email title should state: "Project Assistant – Kraków, Poland"
Pre-selected candidates will be interviewed in person in Kraków.
Compensation will be $700 for the entire duration of the project and $100 for lunch and transportation expenses will be reimbursed.